Sydney Family Law Specialists Pty Ltd was proudly opened by Legal Practitioner Director, Sonia Collins.   Sonia is an Accredited Family Law Specialist and brings with her a wealth of family law experience to ensure that your rights are protected and that the best outcome is achieved for you and your family.
Sonia graduated from the University of Sydney in 2003 with a Bachelor of Arts (Social Policy and Sociology) and Bachelor of Laws with Honours.
In November 2002 she held the position of Deputy Associate to a Federal Magistrate at the Federal Magistrates Court of Australia (now the Federal Circuit Court of Australia) where she undertook extensive legal research on complex family law issues and gained a solid knowledge of the Family Law Act and family law practise and procedure.
Since her admission in 2004, Sonia has practised exclusively in family law and has worked for a variety of boutique family law firms, both in New South Wales and Western Australia.  She has regularly appeared in a variety of courts including the Family Court of Australia, the Federal Circuit Court of Australia, the Family Court of Western Australia and the Local Court.
Sonia practises in all areas of family law and assists clients with the negotiation and resolution of all family law matters including complex family law matters involving:
Corporate, trust and partnership issues;
Urgent parenting and property issues;
Interstate and International relocation;
Child Abduction; and
Mental health issues and domestic violence.
Sonia has been involved as a mentor in the mentoring program run by the Law Society of New South Wales and regularly provides free legal educational seminars to counsellors, psychologists and other health practitioners. Sonia is dedicated to providing a client focused and flexible legal service, which takes into consideration her client's individual needs.  She is able to assist both privately funded and legally aided clients.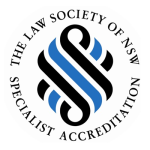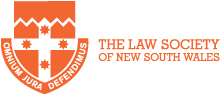 Specialist Accreditation is a structured peer to peer assessment process enabling legal practitioners to be recognised for their expertise.  To be accredited, specialists must pass a series of meticulous assessments on both legal knowledge and its application in practice.  To retain their accreditation specialists must undertake significant additional professional development in their area of expertise each year.
Career History
July 2013 to present Sydney Family Law Specialists Pty Ltd (Legal Practitioner Director)
2011 to July 2013 Slater & Gordon Lawyers (Senior Family Lawyer)
2010 – 2011 Barkus Doolan Kelly (Associate)
2007 – 2010 Shann Family Lawyers (Senior Solicitor)
2008 – 2009 Family Relationships Advice Line (Solicitor)
2004 – 2006 Lamrocks Solicitors & Attorneys (Solicitor)
2002 – 2004 Federal Magistrates Court (Deputy Associate to a Federal Magistrate)
2001 – 2002 Tzovaras Legal (Paralegal)
Memberships & Associations
Family Law Section of the Law Council of Australia
Law Society of New South Wales
Former member of the Family Law Practitioners Association of Western Australia
Former member of the Law Society of Western Australia
Professional Qualifications
2011 Accredited Specialist in Family Law
2007 Admitted, Supreme Court of Western Australia
2004 Admitted, Supreme Court of New South Wales
2004 Admitted, High Court of Australia
2003 Graduate Diploma in Legal Practice, College of Law, New South Wales
2002 Arts (Social Policy & Sociology)/Law (Honours), University of Sydney, New South Wales